Below is a screenshot of the video downloader Icon for Final Video Downloader, that should appear in Internet Explorer after installation of Final Video Downloader.
If you do not see it after installation of Final Video Downloader, or you have recently updated your Internet Explorer then this article should help you locate it.


The downloud icon is situated beside the help icon underneath the address bar in Internet Explorer when the command bar in enabled and if you have selected to have it integrated into your browser, which is by default during installation.
If it does not show then it is possible that Internet Explorer disabled it during installation.
To enable the 1 click download icon you need to select the "settings" button in Final Video Downloader and click on the "extras" tab at the top.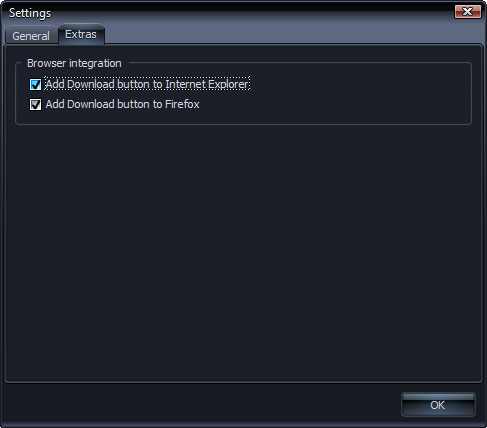 You should see the check boxes for "add download button to Internet Explorer, or "Add download button to Firefox, you should ensure that your default browser is already checked.
If not you will need to enable this and restart your browser and it should appear.
Internet Explorer may have blocked the download icon, so if it doesn't show in your browser you need to "right click" in the empty space beside your address bar.

Make sure that the "command bar" is selected as shown in the image below.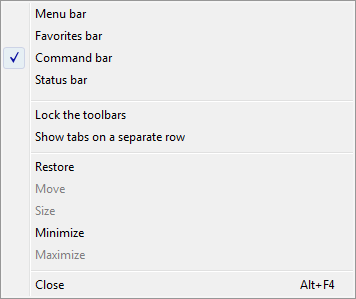 If it does not show after doing this then it may be disabled, and you have to go into "tools" in Internet Explorer, which you can access by selecting the Alt and X button at the same time.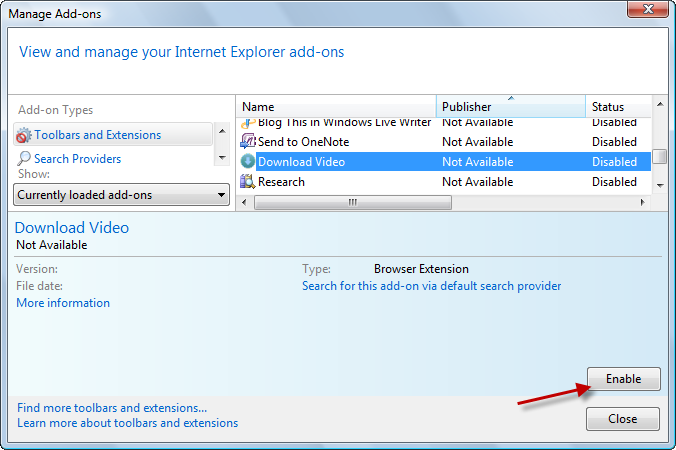 You can select the "manage add ons" tab and make sure "download video" icon is enabled.
The Final Video Downloader icon should now appear in your browser once it is restarted.